Jahvataja and Waybiller started an immersive digitalisation process in 2021 to develop a fully digital solution for organising grain transportation. The digitalisation process is significant due to the fact that Jahvataja was Waybiller's first client who started using the new warehouse management function in addition to the automatic weighing solution. This allows both Jahvataja and its customers to track how much product is stored in the warehouses in real-time. 
The start of using E-waybills
Jahvataja OÜ specialises in drying and selling grain and legume produce. In 2021 they opened a grain drying complex in Tõrma, with a drying capacity of 60 tons of grain per hour. The drying development includes three large grain silos and four smaller ones, with a total capacity of 3000 tons of grains. A vehicle scale was installed next to the grain dryer to ensure precise weighing of all incoming and outgoing loads. In 2023, one large silo with a capacity of 4500 tons and two smaller silos will be added to the complex

The start of the collaboration between Waybiller and Jahvataja in 2021 was supported by several aspects. Firstly, the Waybiller system made it easy to share information about grain transportation between different parties, and with the help of e-waybills, a digital database could be easily created that held load-based information about agricultural products. Another important factor was Waybiller's digitalisation partnership with Põllumeeste Ühistu KEVILI, where Jahvataja OÜ is also a member. This collaboration resulted in a solution that provides users with real-time warehouse information, accurate data, and a user-friendly experience.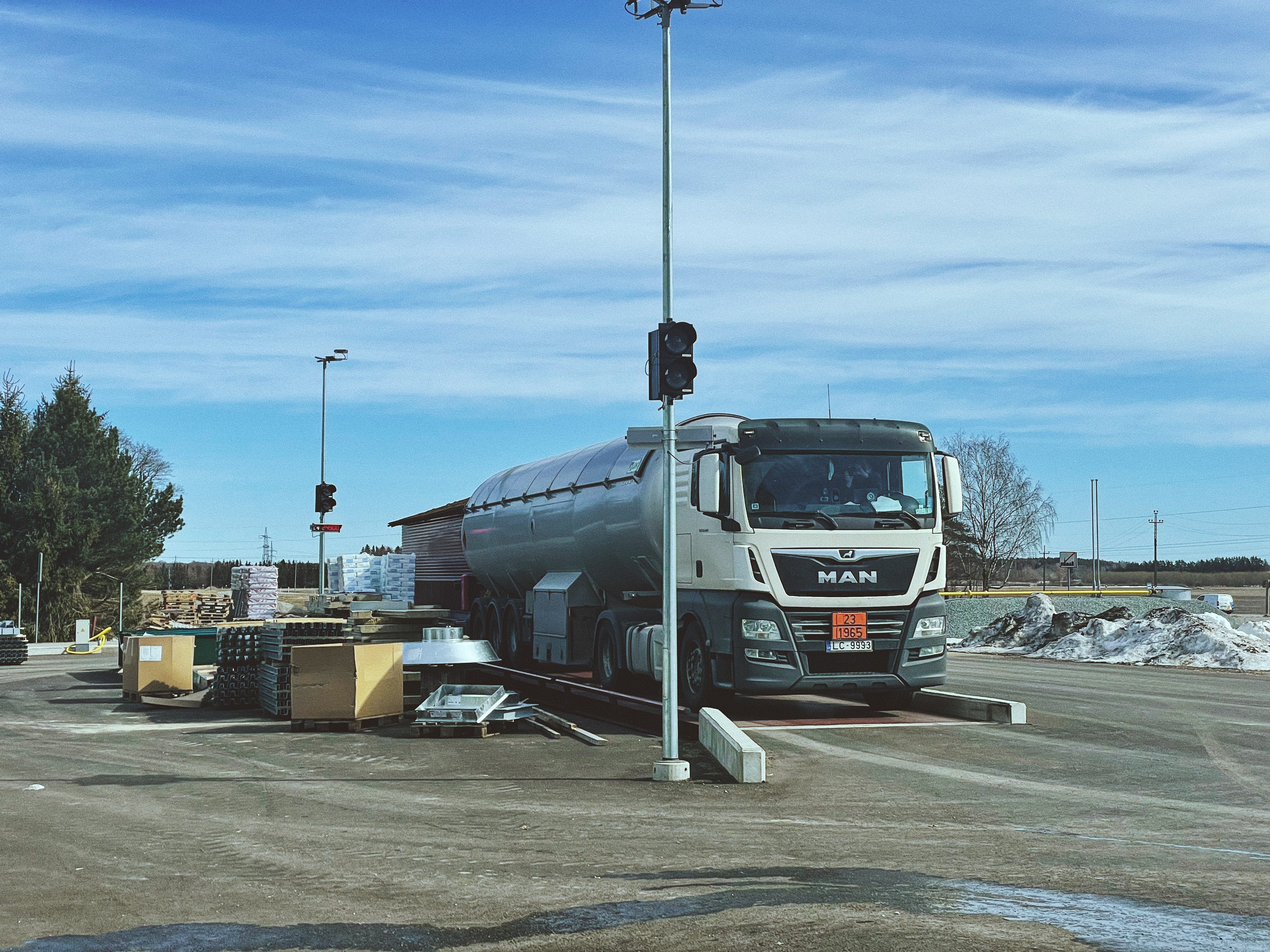 Installation and integration of the new scale with Waybiller
In the summer of 2021, the installation of a new scale and integration with Waybiller took place in Tõrma, along with mapping out necessary development activities and directing their implementation. The biggest change in Waybiller's software was the creation of a new warehouse solution that used information from e-waybills to create digital warehouse entries and allowed the cargo owner to monitor their inventory in real-time. The software also included a new option to set a formula based on additional information entered on the e-waybill, which automatically converted the quantity of wet grain in the warehouse to dry grain. By the beginning of 2022, the solution was ready for testing.
The main challenges that required solutions:
tracking grain loads movement in real-time;

accurate load weighing;

digital and real-time warehouse management system which provides an overview of customer-specific warehouse inventory and grain movements;

efficient reporting;

crop yield per field;
The introduction of e-waybills
At the beginning of the 2022 season, the new process caused some confusion, but by the end of the season, the pilot had turned into a smooth and efficient process where the software managed to solve all the problems. All incoming and outgoing loads were registered using e-waybills. The weight information was sent directly from the scale to each waybill, and there was no manual intervention in entering the weight. In Waybiller, each load was assigned to a warehouse where the material was received or dispatched, and automatic inventory movements were thus made. Thanks to this, every customer who stored their grain in Jahvataja's dryer could see their inventory in real-time.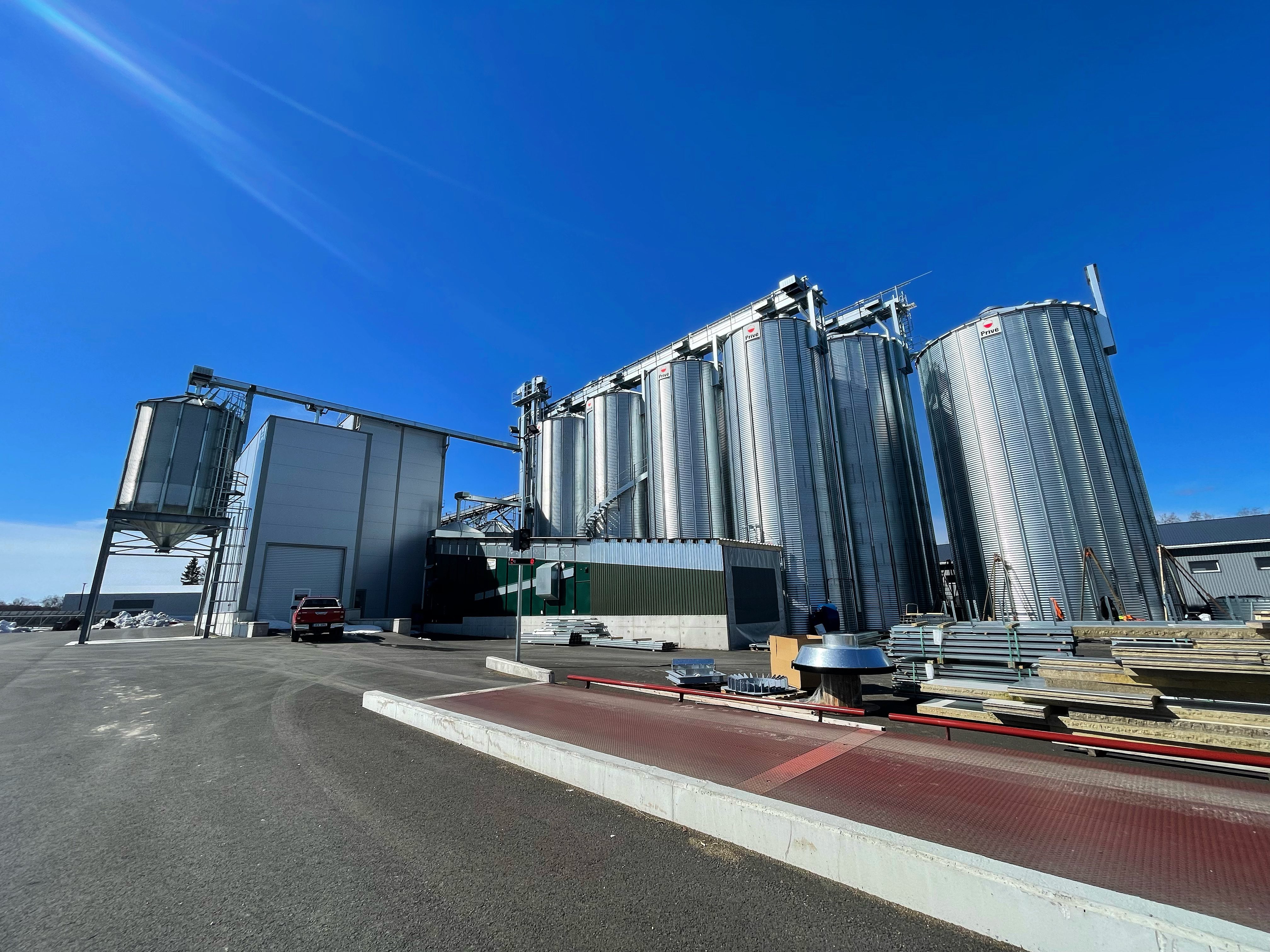 During the first season, Jahvataja used two parallel systems to ensure the accuracy of the data. A traditional notebook, where the dryer operator recorded all loads, was used simultaneously with the Waybiller software, where each load also had to be reflected. At certain intervals, a comparison was made between the two systems and any occurring differences were corrected. The main reasons for the differences were drivers who did not have the ability to weigh through Waybiller themselves and incorrect warehouse assignment by the operator. To solve both problems, a comparison was made at the end of each day between the control notebook and the Waybiller data.

The first year of piloting was successful and during the process, some nuances were revealed that would make the use of the software even more convenient. At the end of the 2022 season, we collaboratively mapped out functionalities that would help avoid errors. For the new season, we made it possible for the operator to easily create an e-waybill for the drivers who previously lacked this capability. We also developed control systems in Waybiller to enable the operator to quickly and easily identify errors in warehouse allocation. We improved user-friendliness and made the software faster. Thanks to this we are heading into the 2023 harvest season with a more improved and capable software solution.
A digital process with e-waybills: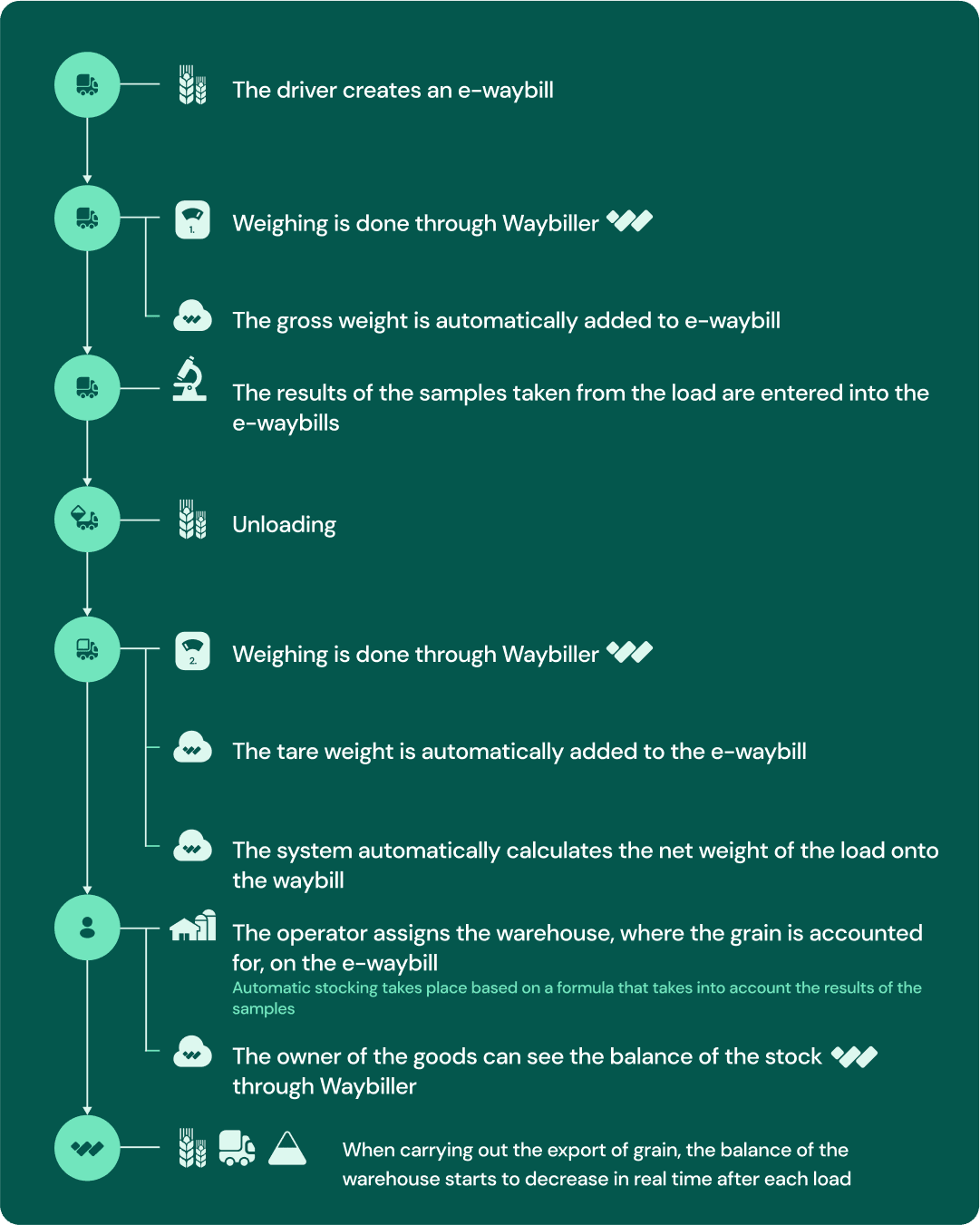 2022 season in numbers:
1150 loads, of which 65% were incoming and 35% were outgoing.

20% of incoming loads were on paper waybills.

Over 20 different transportation companies.

Over 80 different vehicles.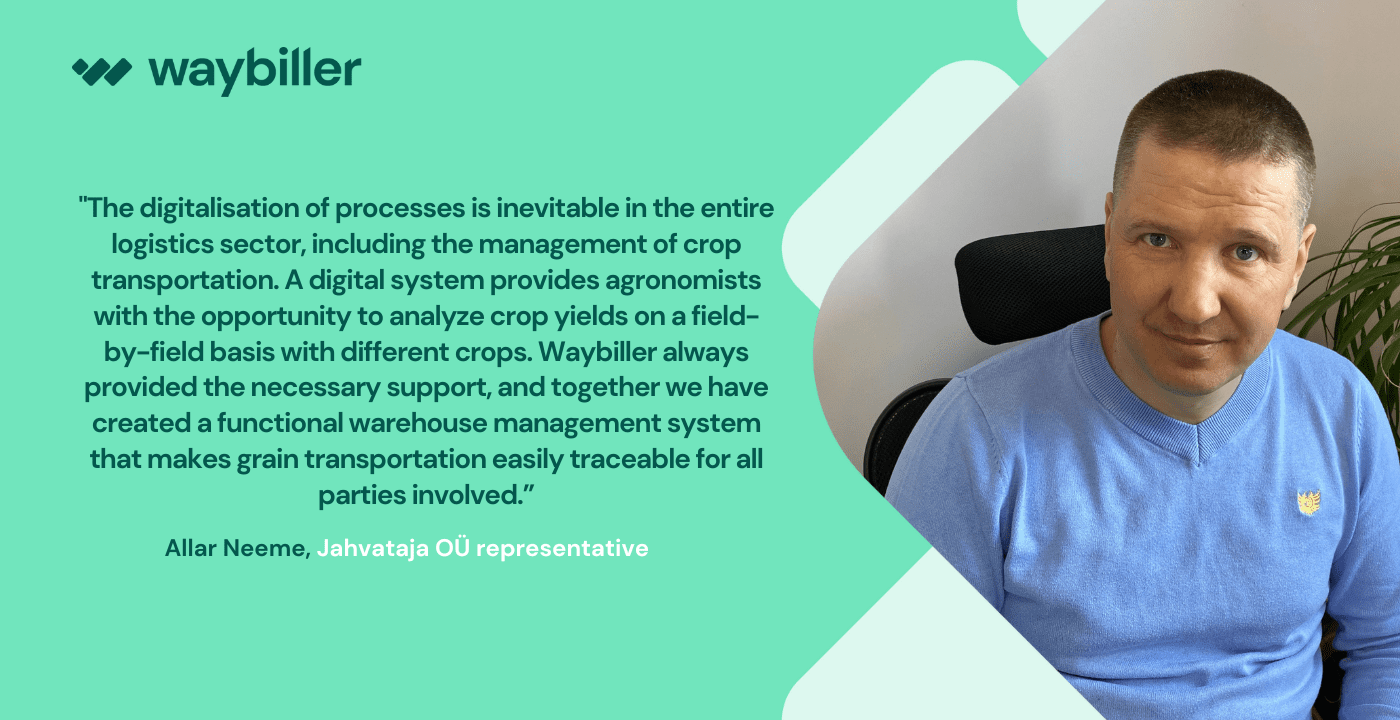 The main advantage of the digital system for Jahvataja is the real-time overview of the inventory, which was made possible by registering all load data on e-waybills. This helps to reduce manual errors, increases transport efficiency, and ensures that all parties have access to information in real-time. Sharing data allows each customer to see their own inventory status, increases transparency, and improves planning grain transport. Jahvataja no longer considers the use of paper waybills necessary and continues to actively use Waybiller's fully digital solution. In addition, it is important for Jahvataja to track crop yields on a field-by-field basis, as this provides agronomists with valuable information about crop growth and productivity.

A fully digital system enables easier and faster monitoring of the grain transportation process, including information about the quantity, quality, location, and time required for transport, while reducing the number of manual errors. This, in turn, allows for better cooperation between various stakeholders and helps increase transparency and trust in the supply chain. As the digital system provides more accurate and optimised transportation planning, it is possible to reduce the number of vehicles required, ride distance, and the environmental impact of transportation.
If you are planning to digitalise your company or need to integrate dryers or scales, please do not hesitate to write to us at support@waybiller.com or call us at +372 606 8120 and consult with our specialists!
Wishing everyone a successful harvest season!