PK Oliver is a very good example of how a company that mainly transports wood chips reorganized its work using e-waybills. Waybiller reduced the time they spent on reviewing reports from 4 business days to 4 hours and gave all parties access to real-time information.
PK Oliver is an Estonian company whose main activity is the production and sale of wood chips as a biofuel. In addition to Estonia, they also produce and sell wood chips in Latvia and Lithuania. PK Oliver's main customers are district heating stations and cogeneration plants, to which they supply approximately 500,000 cubic meters of woodchips each year. In addition, they offer the purchase and sale of various wood chips products and the transportation service of wood chipping and bulk material.
Waybiller streamlined PK Oliver's services and made the information flow 
In the spring of 2020, PK Oliver introduced the electronic waybill information system Waybiller to replace paper waybills with e-waybills and systematize their logistics. Waybiller's biggest advantages were the convenience of the system and the possibility to use a road train with an actual weight of up to 52 tons on Estonian roads.
Joosep Aloel, a spokesman for PK Oliver, said: "For us, it's important how quickly the information about the shipments reaches us, the drivers and our partners. With Waybiller, all shipment information is available in real-time. This helps reduce the risk of errors and misunderstandings."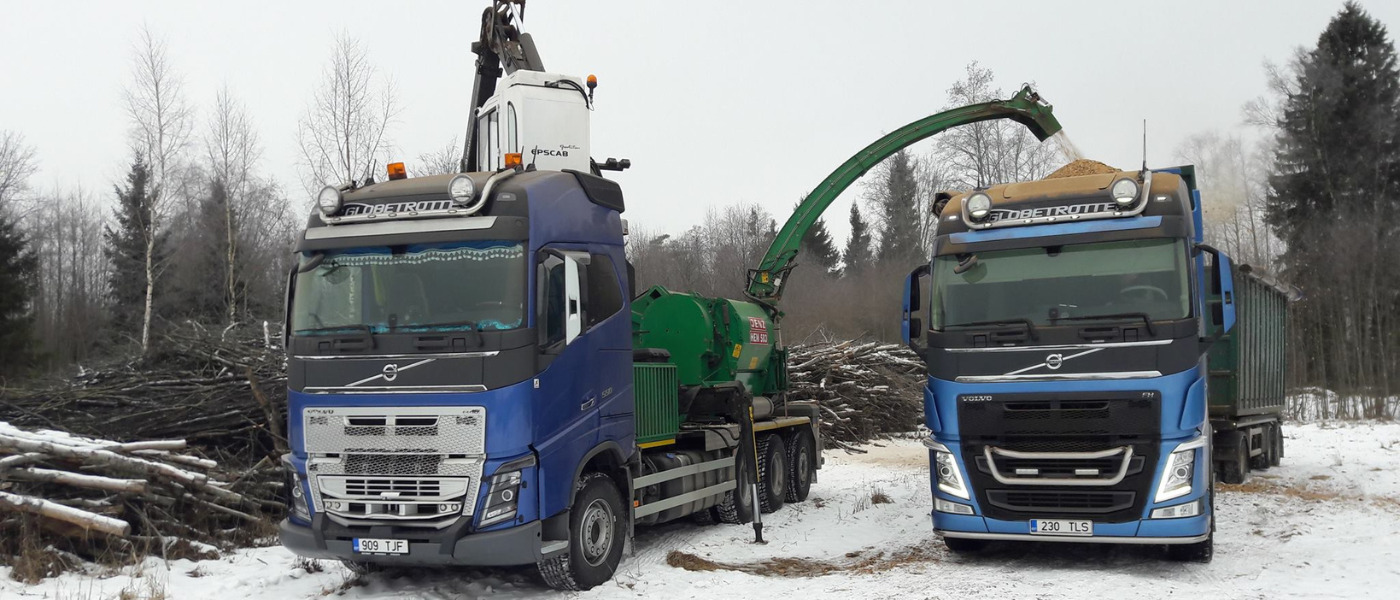 PK Oliver used Waybiller to make all its waybills electronic. Given the company's wide range of products and services, they were looking for a software solution that was as logical and clear as possible. Waybiller's e-waybills helped the company bring all relevant information together in one place: all assortment, employee, truck and shipping information is now recorded electronically. The Waybiller environment is a great way to store all your data and reports in one place.
Waybiller is easy to learn and easy to use
Although PK Oliver had previous experience with a number of different programs, they had not been able to find a system where all functions would be available in one place. Getting to know Waybiller and implementing it in the company was faster and easier than they might have thought.
"Waybiller is easy to use and easy to learn. Previous experience with similar programs and smart devices as a whole plays a big role here," says Joosep. For them, the whole learning and optimization process took about two weeks. A spokesman for PK Oliver notes that even drivers with minimal previous smart device experience were able to learn Waybiller – thanks to the intuitive user interface and Waybiller's excellent user experience.
The only regret for PK Oliver is that they did not start using Waybiller before
As a result of using Waybiller, the efficiency of logistics management at PK Oliver has increased dramatically. Previously, it took 4 full working days each month to check reports and invoices. Now the whole process only takes ~4 hours. In other words, it takes 4 hours instead of 32 hours to do the same job, and the quality doesn't suffer at all – quite the contrary.
For PK Oliver, the main benefits of using Waybiller are:
Proper transport of 52-tonne road trains.
The information is available to all parties and partners in real-time. You no longer have to wait for a paper waybill to get a complete overview of your shipment.
Tracking the location of the truck helps to better coordinate the work and warn the recipient of possible deviations.
Joosep notes: "If we regret anything at all, it's that we didn't use Waybiller before. We don't understand why other companies haven't started using it yet. Why make life complicated when you can do things better?"
If you'd also want to use electronic waybills in your company, feel free to contact the Waybiller team by e-mail at waybiller@waybiller.com or by phone at +372 606 8120.
We can help you replace paper waybills in your company with fully digital waybills and integrate Waybiller with your accounting software.