With digitalised data transmission in quarries and e-waybills, Eesti Killustik can now provide its customers with a paperless and efficient experience.
Overview
In cooperation with Waybiller and Thorgate, Eesti Killustik automated data transmission in all their quarries. Eesti Killustik is an Estonia-based mining company engaged in the extraction of mineral resources and the production & sale of construction materials. Eesti Killustik has a total of 16 quarries across Estonia mainly offering crushed limestone, sand, gravel and other fillers.
Eesti Killustik chose to move to e-waybills in July 2019 to increase the efficiency within the quarry, making it much easier for their customers to order material from them. They are one of the first companies in Estonia to have fully digitalised data transmission in quarries, saving a significant amount of time spent on the loading process which was previously handled manually. With the process now viewable in real-time, they are able to easily share information with all partners. Moreover, the whole process is contactless.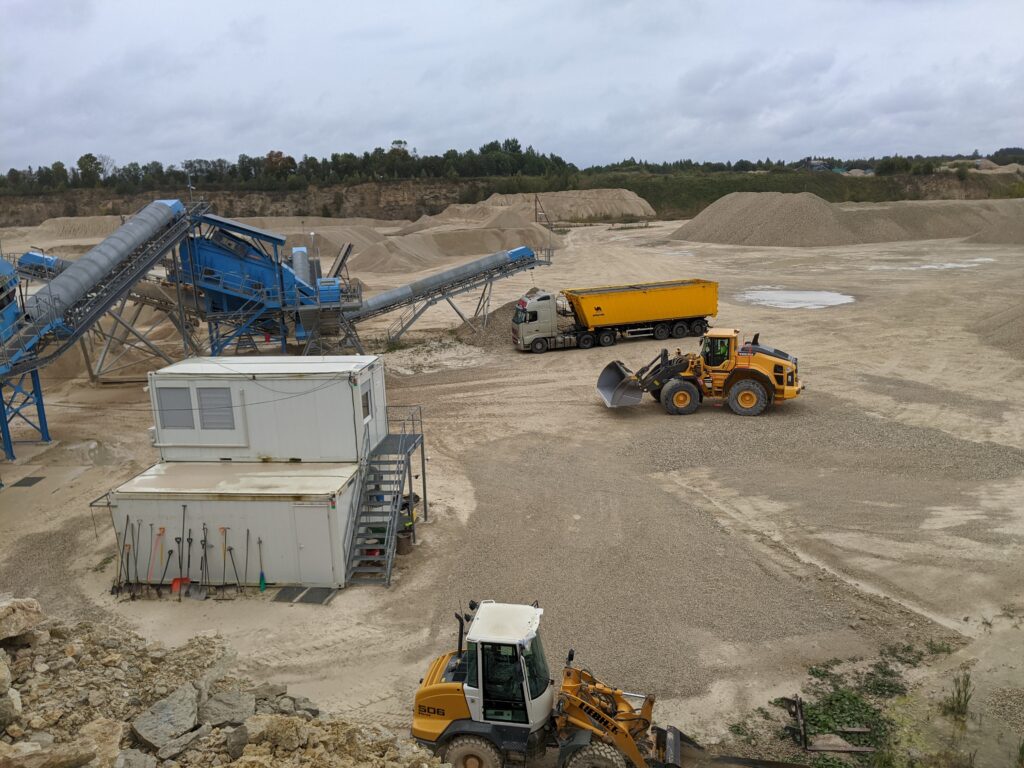 Challenges
Eesti Killustik is the largest mining company in Estonia with a history that goes back to 30 years. Today, they have 16 quarries around the country and 60 people working daily on the team.
Previously, Eesti Killustik was using paper waybills with information like scale information, the weight of the loaded product, material and fraction of product etc. Using paper waybills meant:
a lot of bureaucracy,
slow transfer of information between stakeholders and,
lack of automation with the company's accounting software.
As Eesti Killustik decided to move from paper to electronic waybills in line with the company's forward-thinking approach to optimising operations in all their quarries, they aimed to be cost and time-efficient as well as, provide maximum ease-of-use to their own customers.
How Waybiller helped
Waybiller helped Eesti Killustik automate multiple operations in their quarries. Integration with Waybiller meant that manual work was decreased in each quarry with smart, automated, contactless e-waybill generation.
They are one of the first companies in Estonia to have fully digitalised quarries, where they can plan all activities and transportations with ease, see all operational data in real-time and transfer this data to their accounting software Directo automatically.
How does it work?
Currently, the whole process can be divided into three clear steps.
Step 1: Order
Customers of Eesti Killustik order materials from them such as crushed limestone, sand, gravel and other fillers. These customers send the information of needed assortments and their trucks to Eesti Killustik quarries.
An Eesti Killustik employee then makes an order in the Waybiller app including the following data:
Client name
Quarry name (origin)
Assortment name/type
Date until valid
Transportation company name/information
After creating the order, they can proceed with loading.
Step 2: Loading
The loader is also able to manage the whole process digitally now. In the past, the loader was manually entering all information and weighings to print out a paper waybill. However, with Waybiller, each loader has a tablet where within the Waybiller app they can select the relevant information e.g. activities (loading from crusher to truck, loading from warehouse to truck etc.). The loading operator also adds within the app the vehicle registration number for the customer's truck and confirms which order is allowed to be loaded, all before loading.
After the truck is loaded with required assortments, Waybiller automatically calculates the sum of all scoops and creates a digital waybill with weighing information from the order. This e-waybill is sent automatically to the customer's email and is also easily accessible at waybiller.com. Clients can take out excel reports of their waybills using different filters in the software.
Step 3: Delivery
This is an optional step for Eesti Killustik customers. Drivers can access the e-waybills created by the loader operators from Waybiller software and add the actual destination to the Waybill as the driver is delivering the material. This gives the client a possibility to measure the amount of material used in the construction by the destination. Information regarding delivery status is viable in real-time to all parties, who have an account in the Waybiller software.
The last step is confirmation of the waybill. It can be confirmed by the client company's management through the Waybiller app or by the driver's signature on the e-waybill.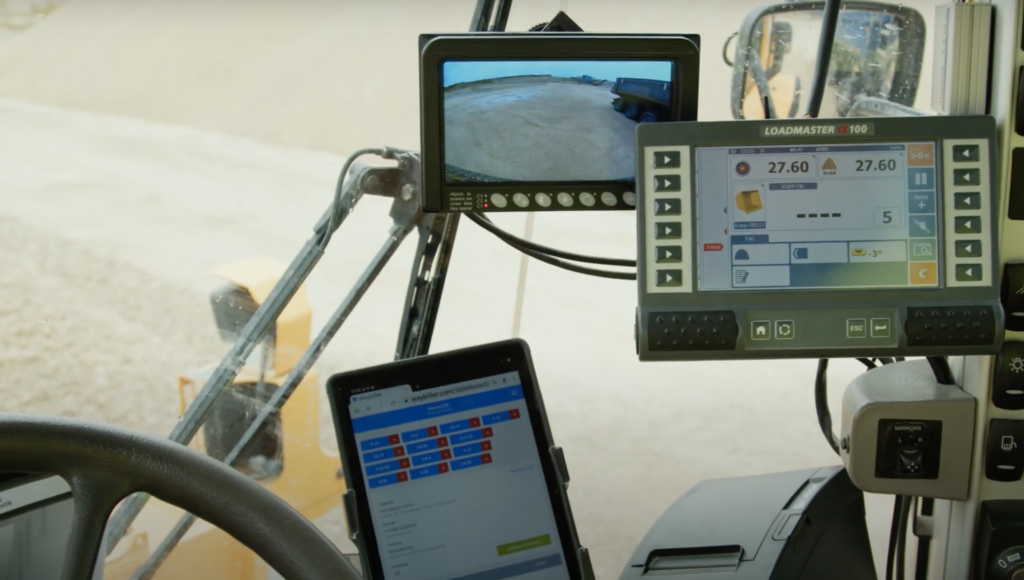 Results
The implementation of the entire project took 6 months. It was a worthy investment as Eesti Killustik can now operate its quarries much more efficiently with less manual labour.
All activities in the quarry have been made contactless.
All loading stages are easily viewable in real-time giving a full overview to all stakeholders.
It is faster to create transport orders and waybills as the process is not manual anymore, and it is paperless.
Customers at the quarry do not have to handle paper waybills or go through tiresome bureaucracy and waiting times.
E-waybills include the exact weight of assortments, reducing the chances of error.
Eesti Killustik does not need manual accounting anymore as the system is integrated with their book-keeping software Directo.
All in all, since it is no longer necessary to compile a paper waybill as a separate activity, the process of issuing it to the customer/carrier has become much faster and more convenient in the quarry.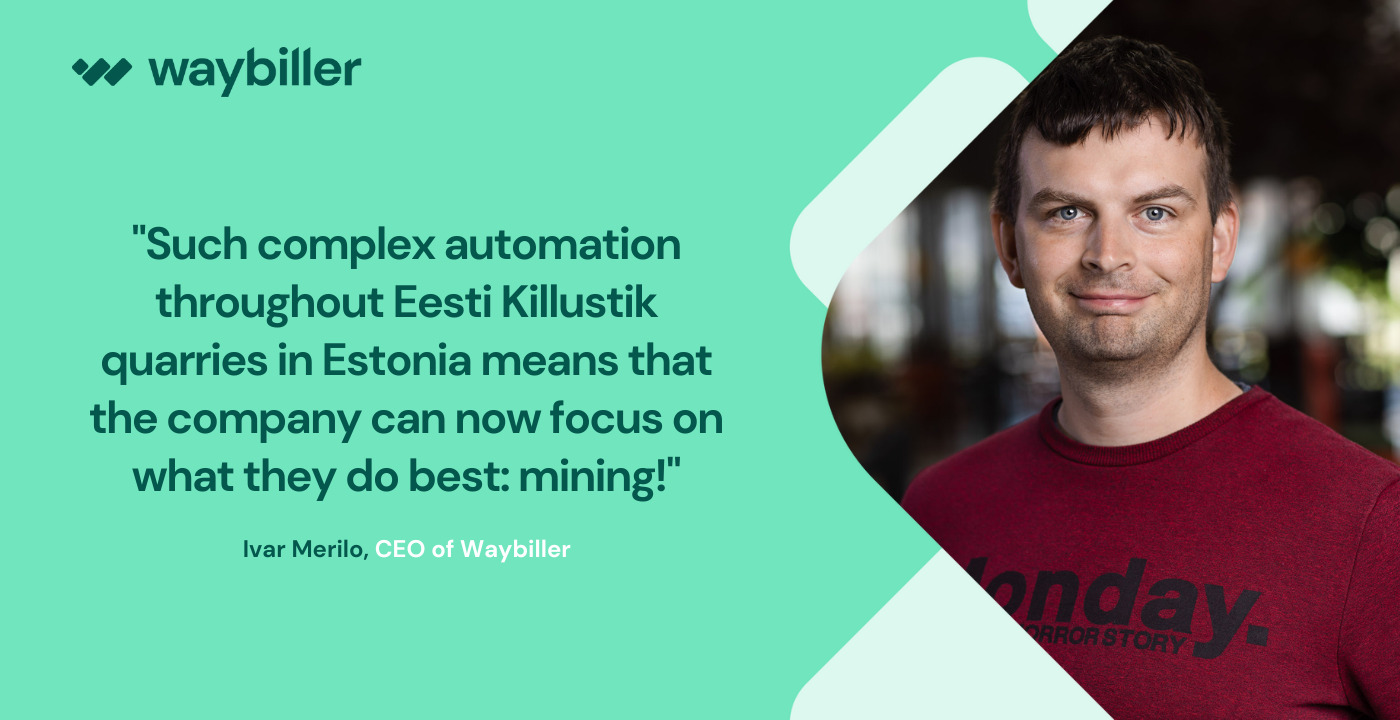 If you'd like to discuss how e-waybills can help you be cost and time efficient, then reach out to us directly at support@waybiller.com or read more about Waybiller here.